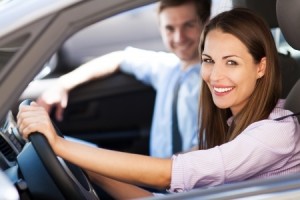 Ever wonder what all those parts of your auto insurance policy are for? Here are six basic components of most vehicle policies and how they protect you:
Bodily Injury Liability. This coverage applies to injuries the policyholder (or someone driving the policyholder's vehicle) causes to someone else. This coverage is extremely important if you find yourself involved in an accident that involves hospitalizations or significant injuries. An injury-related lawsuit could be financially crippling without it. 
Personal Injury Protection. This coverage can provide medical care for the driver, and any passengers, who are in the policyholder's car at the time of an accident.
Property Damage Liability. This coverage pays for any damage that you, or someone driving your car with permission, causes to someone else's vehicle or property. This deals with property, not injury.
Collision. This coverage pays for damage to your car. In the event of an accident, collision coverage will pay for the cost of repairing your vehicle, minus the amount of your deductible. Typically, deductibles fall in the $250 to $1,000 range.
Comprehensive. This part of your policy is designed to protect you if your vehicle is stolen or damaged by something other than a collision. This might include a fire, a flood, a windstorm, an earthquake or other natural disasters. It might also include vandalism or falling objects. As with collision, this coverage is subject to a deductible.
Uninsured and Underinsured Motorist Coverage. This coverage comes into play if you are hit by an uninsured or hit-and-run driver.