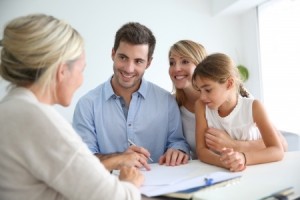 It's estimated that less than half of U.S. households have life insurance. Yet without this important safety net, many families would struggle financially after the death of a loved one. How do you know if your family needs life insurance coverage? Here are some questions to ask yourself:
How many people depend on my income? Do I have children who depend on me, and/or do I support a spouse, parent or sibling?
How would my family fare without me? If I were to die, how would my survivors, especially my children, get by? Could they remain in the same home, or would they have to move to less expensive accommodations? Could they still afford the same day-to-day living expenses? Could my children still go to college?
Have I funded my own funeral? Is there enough money for my family to pay final expenses and repay debts after my death?
These are just a few of the factors you'll want to consider while trying to decide whether to purchase life insurance. Not sure what type of life insurance you should purchase or how much coverage you need? We can help!