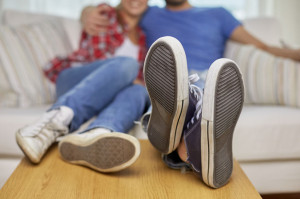 Is your family making a move? Here are three things that you can do to make the process of moving a bit less stressful:
Make a to-do list early. Things are going to get crazy, but an organized list will be your saving grace. Don't forget the little things like handing utilities over to the next resident, getting your mail forwarded to your new address, finding used boxes, arranging for time off work, and possibly hosting a garage sale to de-clutter.
Visit with your insurance agent. As with any major life change, let your insurance agent know. Provide your new address and the date you will be moving.You may also need to discuss whether the move will affect your insurance policies. If you're renting, make sure you have renters insurance coverage lined up for when you and all of your belongings arrive in your new home.
Complete a home inventory. A home inventory is always a good thing to have, and moving time is the perfect time to compile one. While you're packing your boxes, have your laptop up or a notebook nearby and jot down items of importance and quantity. Record serial numbers where appropriate. Don't forget small things like your hair styling tools in the bathroom or your nice silverware. Once you are in your new home, take pictures of each of your rooms with your belongings and create a home inventory.