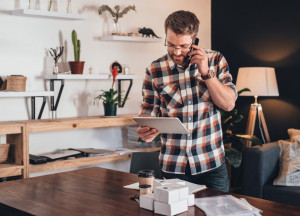 Is your company growing? That's great news. Just make sure your insurance policies keep up! Here are two tips for making sure you don't end up underinsured:
Revisit your Business Owner's Policy. If you have a fast-growing company, your Business Owner's Policy, or BOP, can get outdated quickly. Have you added new employees or equipment? Have you changed the nature of your business or expanded into different types of products or services? Did you purchase your own building? It's time to review your BOP, which is your first line of defense against a number of business risks.
Keep up with Liability Insurance. As your business expands, you'll want to make sure you have enough liability coverage. This type of insurance takes many forms. There's employment practices liability, which covers claims arising from your employees and professional liability insurance, designed to protect you against claims made by clients or customers. Review all potential sources of liability, such as when your employees are driving on company business.
Don't forget Property Insurance. This type of policy covers damage to your business premises, equipment and inventory due to events like fire, theft or vandalism. It can also provide coverage for lost income if your business is forced to close temporarily due to property damage.
You might need Product Liability Insurance. If you manufacture or sell products, this type of insurance can protect you from claims related to injuries or damages caused by those products. Even if you take all the necessary precautions, there's always a risk that something could go wrong with one of your products. Product liability insurance can help protect your business in the event such an incident occurs.
And, of course, there's workers' compensation insurance. As a small business, one of the most important insurance policies you can have is workers' compensation. This type of insurance will help to protect your business in the event that an employee is injured while on the job. Workers' compensation can help to cover medical expenses and lost wages, as well as provide death benefits in some cases. If you do not have workers' compensation insurance, you may be held liable for any injuries or accidents that occur at your business, which could end up costing you a lot of money.
For more information about insuring a growing company, check out this handy guide from the U.S. Small Business Administration. Have questions? We're here to answer them!