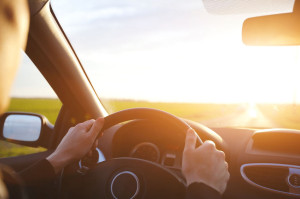 There are many situations where it may be easier for employees to drive a personal vehicle while performing job-related duties. Some instances include commuting between job sites, deliveries, client visits, transporting clients and more. However, there are risks involved for the employer. The employer can be held accountable should the employee be involved in an accident.
There are options available for employers that wish to allow employees to drive their personal vehicles for job-related duties.
#1 Purchase hired or non-owned auto insurance
Hired auto insurance companies cover a vehicle driven by an employee for work purposes that is neither owned by the employee or employer. This protects the employer should an accident happen in the course of work. Non-owned auto insurance protects the liability interests of the employer if an employee drives his personal vehicle for work purposes. Both hired auto insurance coverage and non-owned auto insurance will supplement the employee's personal auto policy in the event of an accident.
#2 Add the vehicle to a commercial auto policy
If it is necessary for an employee to drive his personal vehicle for work purposes on a regular basis, it may be worth adding his vehicle to the company's commercial auto policy to mitigate risk. However, employers should be aware that even after adding the employee vehicle to the commercial auto policy, the employee's coverage is still primary and will pay for damages up to the policy limits less the deductible. The commercial auto policy only pays for bodily injury and property damages if the employee has no auto insurance coverage on his personal vehicle.
Every employer wants to make work transportation easier while still covering risks. It is possible for employers to cover employees driving personal vehicles. This way, both the employee and the employer will feel more at ease.