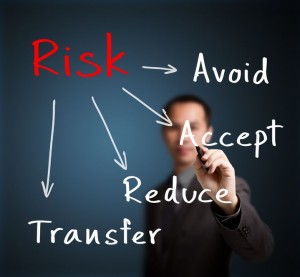 It's not every day that you file an insurance claim for your business. But in the event of a flood, fire, accident or theft, it's always a good idea to be prepared. Here are three important steps to take, courtesy of the Insurance Information Institute, if you need to file a claim on behalf of your business:
Contact your insurance agent and insurance company right away. In the event of a burglary, theft or other crime, call the police immediately.
Read your insurance policy so that you know what your responsibilities are to your insurance company after a loss.
After a disaster, take reasonable steps to protect your property from further damage. Your agent can help you determine what steps to take. If immediate repairs to equipment are necessary, save the damaged parts in case the claims adjuster is interested in examining them. Save all receipts.
Remember, it's always a good idea to review your business coverage periodically so that you have the right amount of coverage in the event of a disaster. The damage from some types of disasters, such as floods and earthquakes, for example, aren't covered under traditional business insurance policies. You would need to purchase an additional policy to be covered for these perils.